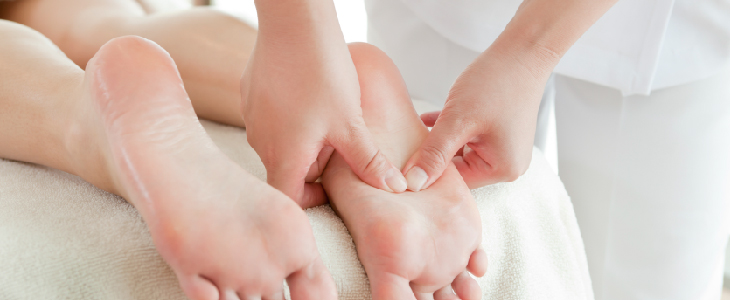 What is Reflexology?
Reflexology is a non-intrusive complementary health therapy, based on the theory that different points on the feet, lower leg, hands, face or ears correspond with different areas of the body. Reflexologists work holistically with their clients and aim to work alongside allopathic healthcare to promote better health for their clients.
Reflexology is a therapy which can be received by anyone at any age, from newborn babies to those receiving end of life care, and everyone in between. However, there may occasionally be times when it is not suitable to provide a treatment. The best advice we can give you is to give your local reflexologist a ring and ask!
Interested in receiving advice prior to consultation?
I often find many of my patients benefit from a pre-consultation chat via phone or email. Allowing them to learn a little more about acupuncture treatment, help identify whether acupuncture would be the most appropriate course of treatment for them, how acupuncture could help and what to expect. If this may be of interest please use the contact details below.
Looking to book a consultation or follow up appointment?
Please contact Stacey on 07889 904 258 or email info@lambertacupuncture.com to book your appointment now.